Refurbishing and configuring servers to their highest quality requires skill, talent, and effort. We asked our server wizard Artur Makar to unveil some mystery around the process. 
"I love problem-solving," Artur tells. "When I configure servers, I put a lot of effort into understanding what's needed. All so I can sleep well at night," he laughs.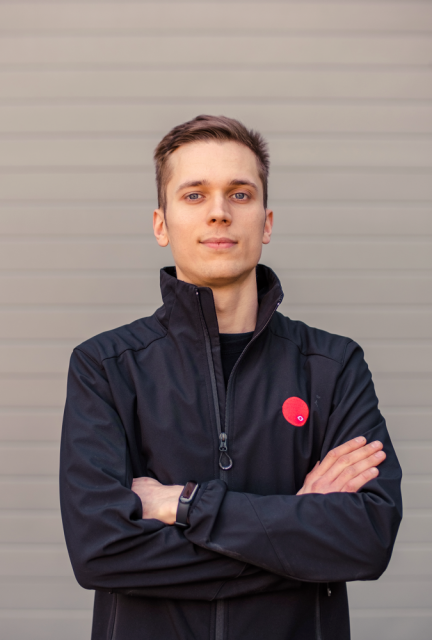 If you ordered a configured server from us, Artur's team prepared it for you. Let's take a behind-the-scenes look at their work. 
Testing Fest  
Examining is the most elaborate part of our refurbishment process. It starts before we even turn on the servers: we check for abnormalities, replace broken parts, clean dust, and rearrange cables. Early and comprehensive repairs mean that our servers keep up high quality for longer. 
The real fun starts with diagnostics. During booting, we get crucial insights into the server's health. We really play the server doctors to scrutinise every tiny part of the hardware. This way, we can identify issues that didn't pop up during the booting. For example, although we use A-grade condition CPUs and high-quality thermal paste, we still check the temperature in both CPUs. If one or both CPUs heat up too quickly, this is a not-to-be-ignored sign that the server may not be fit for usage. 
We don't throw faulty servers away - they always have valuable parts we can use. If a sub-system in another server doesn't work, we have spare parts to fix it. "I find it ridiculous to throw away a whole server just because it has a broken piece of plastic," Artur explains. "Sadly for the planet and their pockets, a lot of people do that."
Configuration Perfection   
Once we're sure that the server is fully functioning, we can start configuring it according to what the client needs. We have two most popular configurations, depending on the server's generation. For G9, a set-up with two V4 CPUs, four memory sticks of 32GB each, and the FLR SFP+ Ethernet card sell like hotcakes. With G10, clients love the Intel silver, gold, or platinum CPUs alongside the four slots for 32GB memory cards.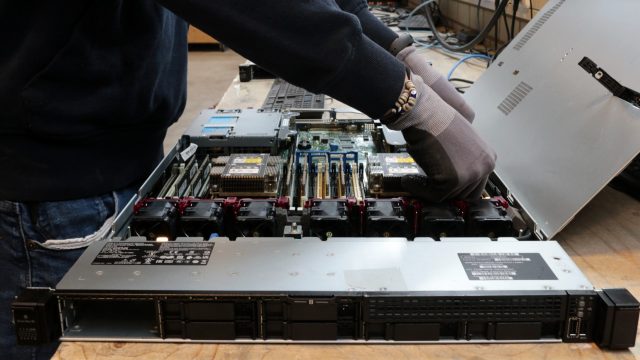 We are, of course, able to upgrade both generations to higher processing power and capacity. We can switch up pretty much any server part: RAM, CPUs, Ethernet cards, raid controllers, and SSD and HDD from SATA to NVMe. If our clients want a part we don't currently have in stock, our purchase team ensures we get it as soon as possible.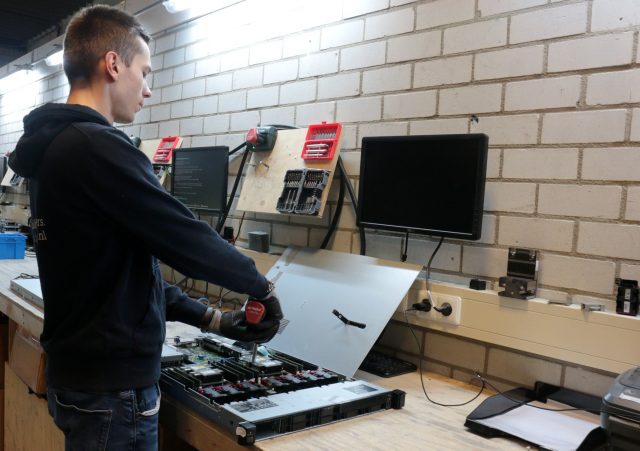 After installing every part… you guessed it: we test. We use remote management such as iLO/iDRAC for diagnostics purposes. We also make sure that remote management processors are in healthy condition because many clients wish to use servers remotely. 
We aren't scared of higher demands: for example, we can make your storage boom with M.2 PCIe hard drives in 2x2 slots. And we know that hard drives can be tricky. We put a lot of care into wiping out their content with licensed methods. We test them using specialized equipment and only use them once our powerful machinery shows 100% health.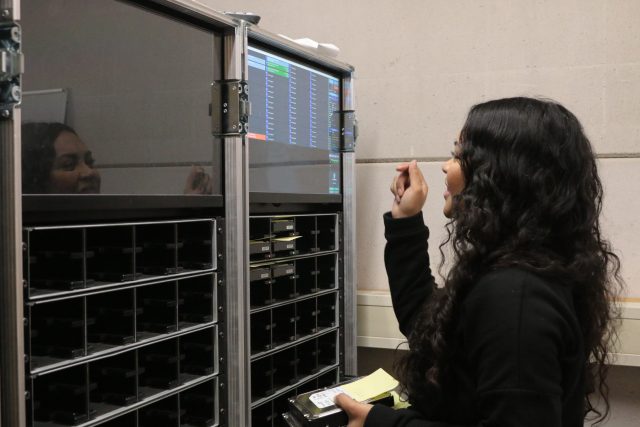 Hack the Pack
Our efforts don't stop until the servers reach the customer safely. We adjust our pallets to maximize protection during transport. Block pallets are as close to perfect surety as they can get, given the inherent unpredictability of the roads.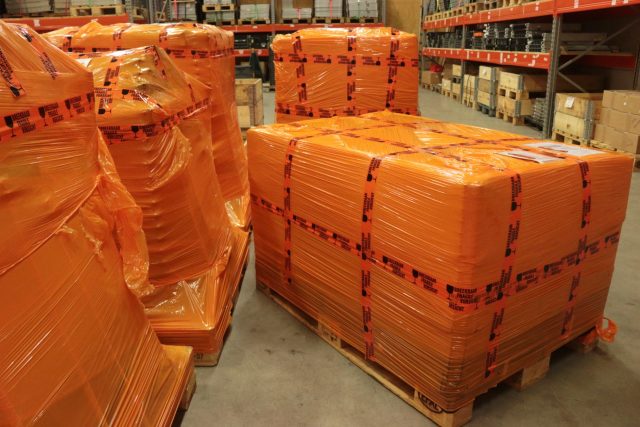 Finally - Real Magic  
The greatest magic happens, of course, when you turn on your newly configured server and it suits your needs perfectly and to the fullest. Your satisfaction is our server wizards' key responsibility. 
Tell us what you need via our stocklist!
Do you have any further questions about our refurbishment process or do you want to share your tips or hacks on refurbishing servers? Reach out to us via [email protected]!